Fye Reviews
Visit this website
Fye has gained impressive customer satisfaction with a consumer rating of 4.7 stars from 7 reviews. Customer Service, Price & Quality, Return Policy are most frequently mentioned by customers at fye.com.
About Fye
FYE is a specialty retailer of entertainment and pop culture merchandise, operating nearly 200 stores in the United States and online at FYE.com. The company has been a prominent name in retail entertainment since its inception in 1973. At FYE, customers can find a unique perspective on entertainment through innovative and creative products that foster a deeper connection between them and their favorite movies, music, and games.
FYE takes pride in being an authorized retailer of
100% genuine and licensed
merchandise. Their products range from music, movies, games, and collectibles, to apparel, accessories, and home décor. With such an extensive selection, FYE ensures customers can find unique products that cater to their individual preferences.
Fye Coupons
If you are looking to save money at Fye, below are the best Fye coupon codes and discounts for your purchase. You can also keep up to date on other Fye deals from Tenere. We last updated the coupons in September 2023. Remember that you will help plant more trees with your successful orders through links on our site.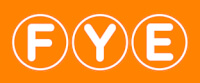 SAVE 11% OFF
Save Up to 11% Off of Selected Items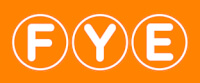 SAVE 5% OFF
Get 5% off with fye voucher code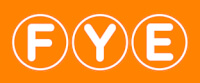 SAVE FOR $9.99
Get T-Shirts for $9.99 on Orders Doctor Strange DVDs
All Reviews
Write a Review
Fye FAQs
Do I need an account to place an order on Fye?
No, you do not need an account to place your first order with Fye. Simply choose the item you wish to purchase and click the "Add to Cart" button. You will be stepped through the checkout process for your item(s). During the checkout process, you will enter information necessary to create your account.
Can I cancel an order on Fye?
Fye regrets that they are unable to cancel orders once they have been sent to one of their fulfillment centers or partners for processing. They recommend that upon receipt of your order that you contact Customer Service for a return authorization.
What is Fye's policy for used products?
Fye guarantees its USED items to play, but does not guarantee them to be in "mint" or "near-mint" condition. Acceptable amounts of wear and signs of use include but are not limited to light scratches that do not affect the play of the disc, small drill-marks, saw marks, and punched bar-codes.
Can I return an item on Fye?
Yes, items may be returned within 30 days of the ship date for a refund. However, please note that Video Game Products are not returnable once sold, except in the case of a manufacturer defect. For Defective Video Game Products, please contact customerservice@fye.com for guidance on getting an RMA# and return instructions.